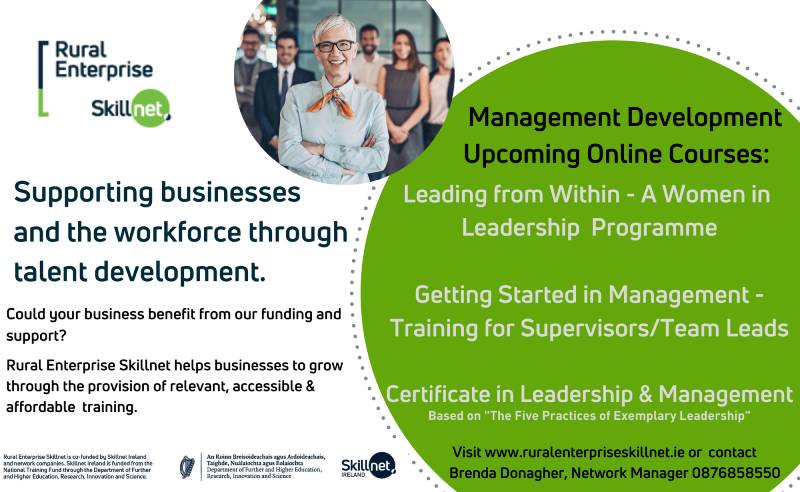 Rural Enterprise Skillnet offering online courses in management and… – Donegal Daily
Sponsored article
Rural Enterprise Skillnet offers a host of online and classroom training courses to facilitate increased participation in enterprise training and workforce learning within Irish small and medium-sized businesses.
Upcoming courses during the fall and winter months include management and leadership training as well as manual handling instructor training.
About Skillnet for Rural Business
At Rural Enterprise Skillnet we believe that training and development is integral to the competitiveness of Irish businesses.
We currently fund training, encourage business-led networking and offer a flexible and agile approach to training and development. Whether you need to upgrade or cross-skill your new or existing staff, we have the resources to help.
Rural Enterprise Skillnet is a multi-sector learning network for businesses of all sizes in the North West. Member companies work together to locally meet skills needs within their companies.
The network supports regional development by helping local businesses find more accessible, more affordable and ultimately more efficient shared local solutions to meet their needs. The network addresses both technical and soft skills needs across multiple sectors.
Support the business
Subsidized training
Skills development
Source Trainers/Courses
Our goals
The objective of the network is to help member companies grow through the provision of relevant and flexible training. The network supports multiple sectors, including agribusiness, forestry, construction, hospitality, retail, and Indigenous rural businesses located in the Northwest.
Visit www.ruralenterpriseskillnet.ie or contact us on 087 6858550 to discuss your company training needs.
Rural Enterprise Skillnet is dedicated to helping businesses and the workforce prepare for the new world of work through talent development.
Our high-impact talent development programs include the Certificate in Leadership & Management, Women in Leadership and Starting in Management programs.
For other course offerings across all sectors visit www.ruralenterpriseskillnet.ie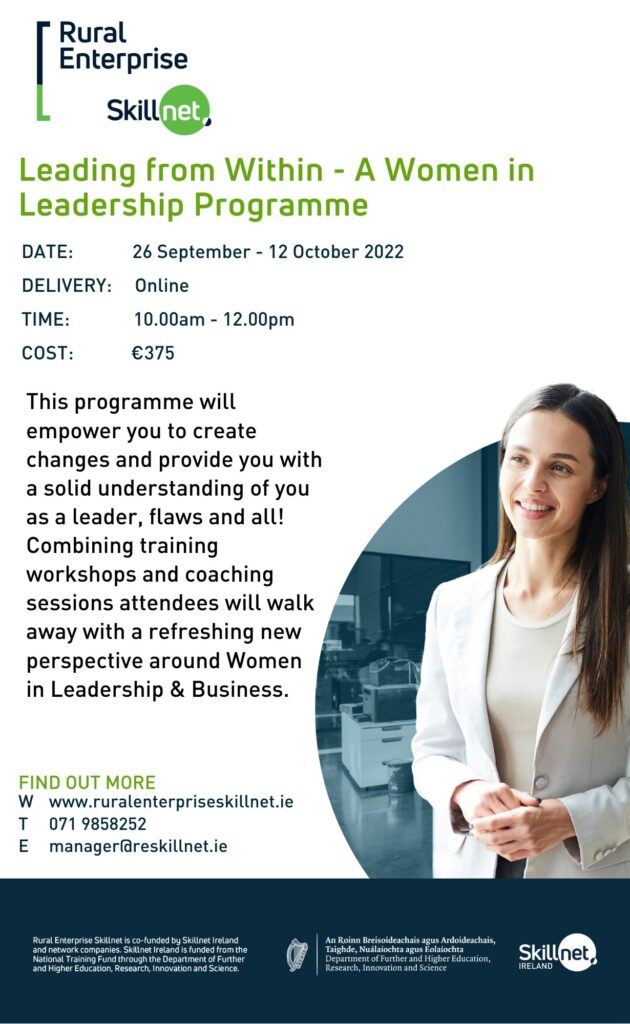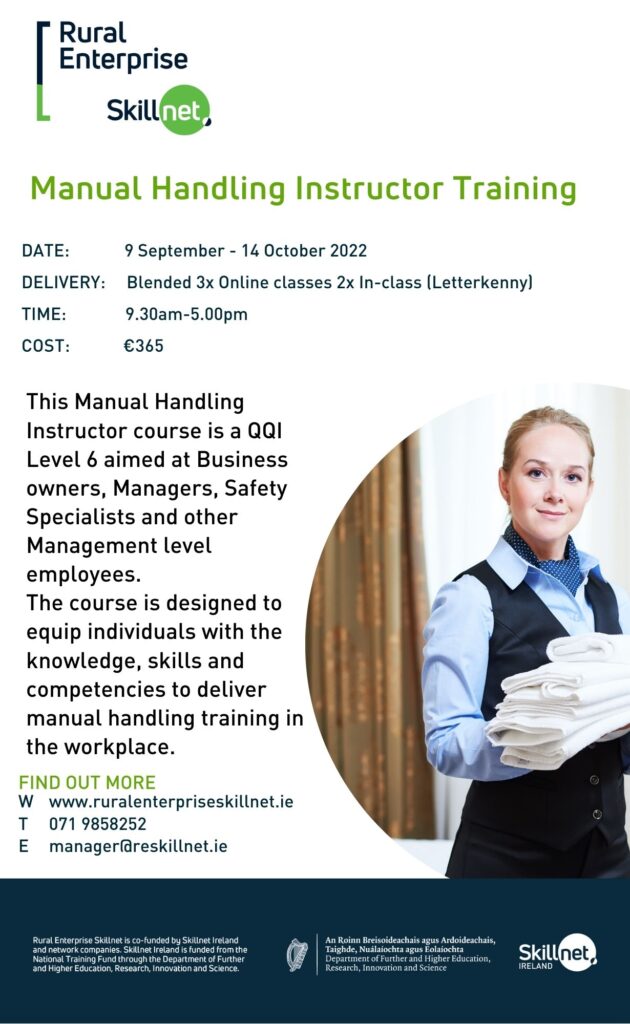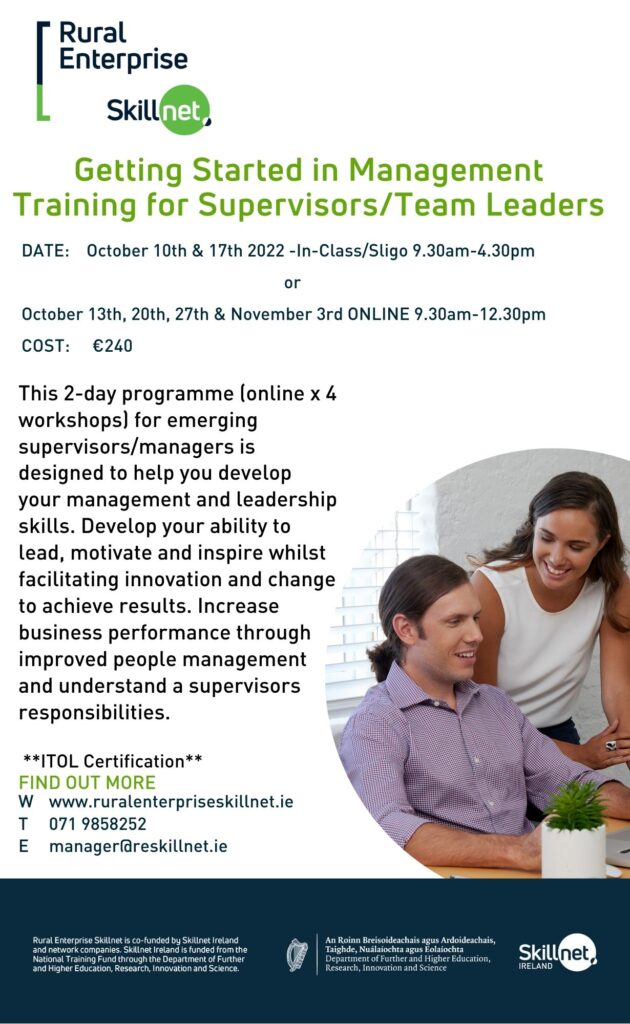 Rural Enterprise Skillnet offering online courses in management and leadership skills was last modified: August 8, 2022 by Personal editor