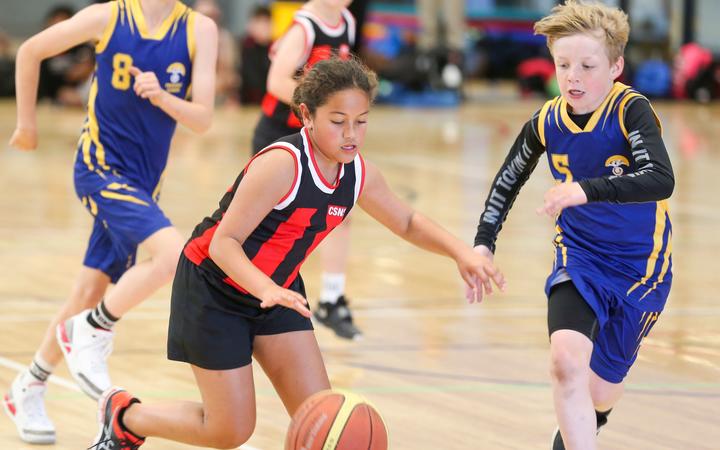 Online coaching courses to help young basketball players
Giving parents easy access to coaching lessons could change the way young people experience the sport, according to Basketball New Zealand.
Basketball New Zealand (BBNZ) has launched a free online course for adults coaching youth sportspeople, with the aim of changing mindsets.
The course has three modules that can be completed in approximately one hour.
The Good Sports program was created by Auckland University of Technology and Aktive to address issues of poor sideline behavior, early onset overuse injuries, early specialization, burnout and disaffection of sport among young people.
BBNZ is the first sport to take good sport theory and turn it into an online resource.
The course is an addition to BBNZ's Kiwi Hoops and Community Course programs, which cover the basics of basketball for junior players and the development of community coaches and referees.
BBNZ's director of community involvement, Brad Edwards, said with the number of basketball participants continuing to grow, it was difficult to get more volunteer coaches with the right ethics.
"I don't think anyone is going into youth sport with bad intentions, it's just about providing the knowledge, simple tools and resources for those coaches to go out and have a good understanding of how to coach and provide a quality experience," Edwards said.
The course was aimed at beginners as well as those who had been in the game for a while and challenged coaches to guide their team with the kids in mind rather than themselves.
With the sport on hiatus, Edwards said now is the time for coaches to reassess their methods.
"Have you prioritized the needs of your own kids and the kids you coach, or have you been built around what you went through as a player or what you think is the best way to go. "
BBNZ agreed with Sport New Zealand's principles of sport for young people and Edwards said they wanted to ensure children had positive experiences in sport and weren't just focused on the outcome on the dashboard.
Coaching lessons were normally delivered face-to-face, but Edwards said this new method of delivery has come at the right time as the basketball community grows across the country.
"We've been thinking about how we can reach more coaches in the community who maybe can't take our classes in person, so we wanted to get more content online, we've made it really easy for people to get involved even if they've never had any experience with the sport."
At the end of the Good Sports online modules, coaches can attend a hands-on workshop to discuss and apply some of the key principles.