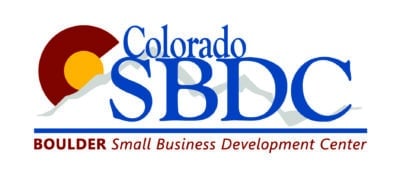 Marketing Essentials – BizWest
This webinar will take place via Zoom. Login credentials will be emailed prior to the session. Registration required.
Register at – https://clients.coloradosbdc.org/workshop.aspx?ekey=50420052
Join us to boost your marketing!
We will cover –
Establish your brand and messages
Review of digital marketing channels and their benefits
Tips for creating engagement with customers and prospects
Development of a marketing plan
About the presenter:
Suzi Bahnsen is the founder of Apple & Arrow Sales, a fractional CXO and sales and marketing strategy firm for businesses ready to scale. Suzi owned a marketing and design agency for 8 years in Boulder, as well as a consulting agency for 2 years, where she worked as a split CMO, creating brand systems and strategies that have helped businesses grow and increase their profitability. She has also held several leadership positions as Marketing Director, Senior Director and Strategist, as well as an award-winning sales professional. Over the past 20 years, his experiences have provided him with a unique perspective on today's sales and marketing. Her passion is creating strategies and action plans for small business owners based on trust, alignment, and manageable steps to achieve targeted goals before burnout. His approach is to always stay up to date and relevant and to share his knowledge to support businesses that need a boost with marketing and sales success.
The Colorado Small Business Development Center Network is a partnership between the State of Colorado, the Colorado Office of Economic Development and International Trade, the Small Business Administration (SBA), Colorado institutions of higher education, development organizations local economy and local chambers of commerce.
Co-sponsor(s): City of Longmont, Colorado Office of Economic Development and International Trade