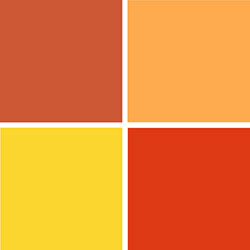 JCPenney appoints its chief marketing officer
JCPenney has announced the appointment of John Aylward as Chief Marketing Officer (CMO), effective June 6, 2022.
Aylward takes on the role as the company focuses on building loyalty among its 50 million shoppers and transforming the way it connects with customers. Aylward will help advance the company's omnichannel strategy to deliver a modern and seamless experience in stores and digital. He will lead the marketing strategy, creative, visual merchandising and store design, and customer engagement teams.
"The 120-year-old JCPenney brand is iconic. We need to protect what the brand stands for while evolving the way it expresses who we are today," said Marc Rosen, Managing Director. "John will help us realize our potential at this pivotal time when JCPenney is the only one-stop retailer. Additionally, John's passion for purpose-driven work will be a strong asset as we continue to deliver offerings that promote inclusivity and celebrate the diversity of our customers. »
Aylward joins the company from CARE, the global nonprofit dedicated to ending poverty, where he served as chief marketing officer for five years. He has served as a US and international marketer for major brands such as HSN, DSW, Starbucks and Gap.