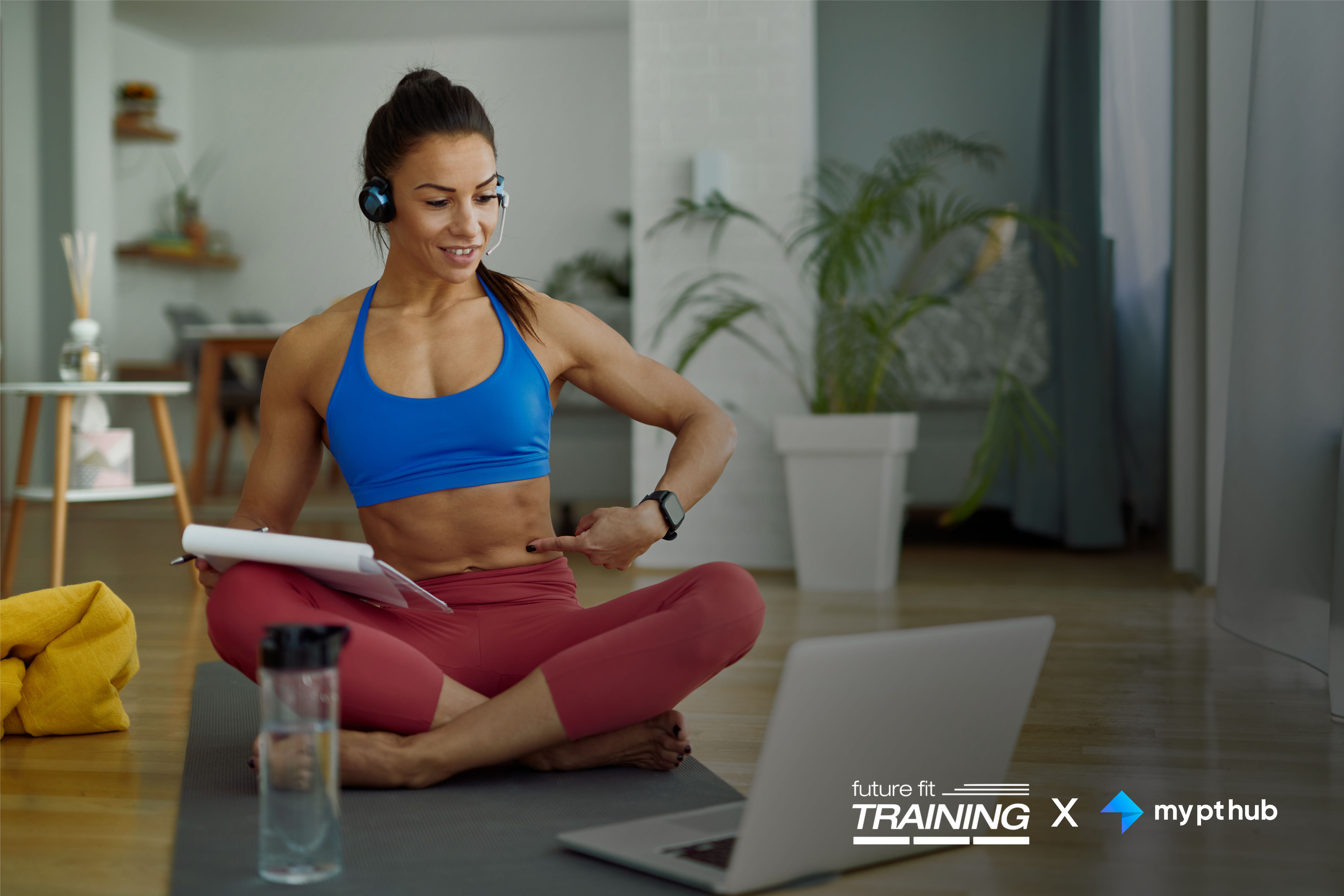 Future Fit Training launches new online coaching course in partnership with My PT Hub
Future Fit Training and My PT Hub this week announced their new partnership and the launch of Coaching Fitness Online, a new e-learning course written to educate fitness professionals from all backgrounds on all aspects of coaching and taking of their online services.
The course has launched with a 25% off offer taking its usual retail price of £399 down to just £300 until the end of September when using code LAUNCH25
Developed by Future Fit PT Master Trainer, Mark Laws and in partnership with My PT Hub This course is an in-depth and essential look at how to effectively deliver a variety of fitness coaching and personal training online. Covering essential skills from marketing and sales to delivery techniques, legal, equipment and assessments, this course will provide any fitness professional with the knowledge and tools to successfully launch any or all of its online activity.
Coaching Fitness Online is a 100% online e-learning course that has been developed to align with CIMSPA's online sport and physical activity policy, with every detail created to help fitness professionals to confidently take their business, wholly or partially, online.
Completion of the course will take approximately 5-7 hours and will confer 7 CIMSPA CPD points.
Or buy:
Mark Laws, PT Master Trainer and course creator at Future Fit Training said:
"Coaching Fitness Online covers all the elements a fitness professional needs to successfully manage all or part of their online business.

The Coaching Fitness Online e-learning course has been developed to provide any fitness professional, whether they currently operate partially online or have never offered online services, the confidence and skills to to provide a safe and efficient service and to guarantee a sustainable income.

From personal trainers and S&C trainers to group exercise and Pilates instructors and everyone in between, this course is suitable for any fitness professional looking to maximize their potential online.
About Future Fit Training:
Future Fit Training is a training and education provider based in Fareham, UK. They have nearly 30 years of experience enabling students to turn their passion for health and wellness into rewarding and lasting careers, and their reputation within the industry is widely respected for their association with innovative training and hard-hitting.
Future Fit classes are supported and accredited by nationally recognized boards, including CIMSPA, and are continually developed in-house by leaders in health, fitness and nutrition. Beyond a "quick" qualification, Future Fit is committed to supporting the continued evolution of the health and wellness industry by providing students with the skills and confidence to make a positive impact in their communities.
About My PT Hub:
My PT Hub is an online web and mobile app, allowing personal trainers, trainers, and gym owners to manage their clients by creating customizable workout and nutrition plans, while tracking their progress and accomplishments .
My PT Hub is the #1 rated personal training software provider on Capterra, Get App, G2 and Trust Pilot.