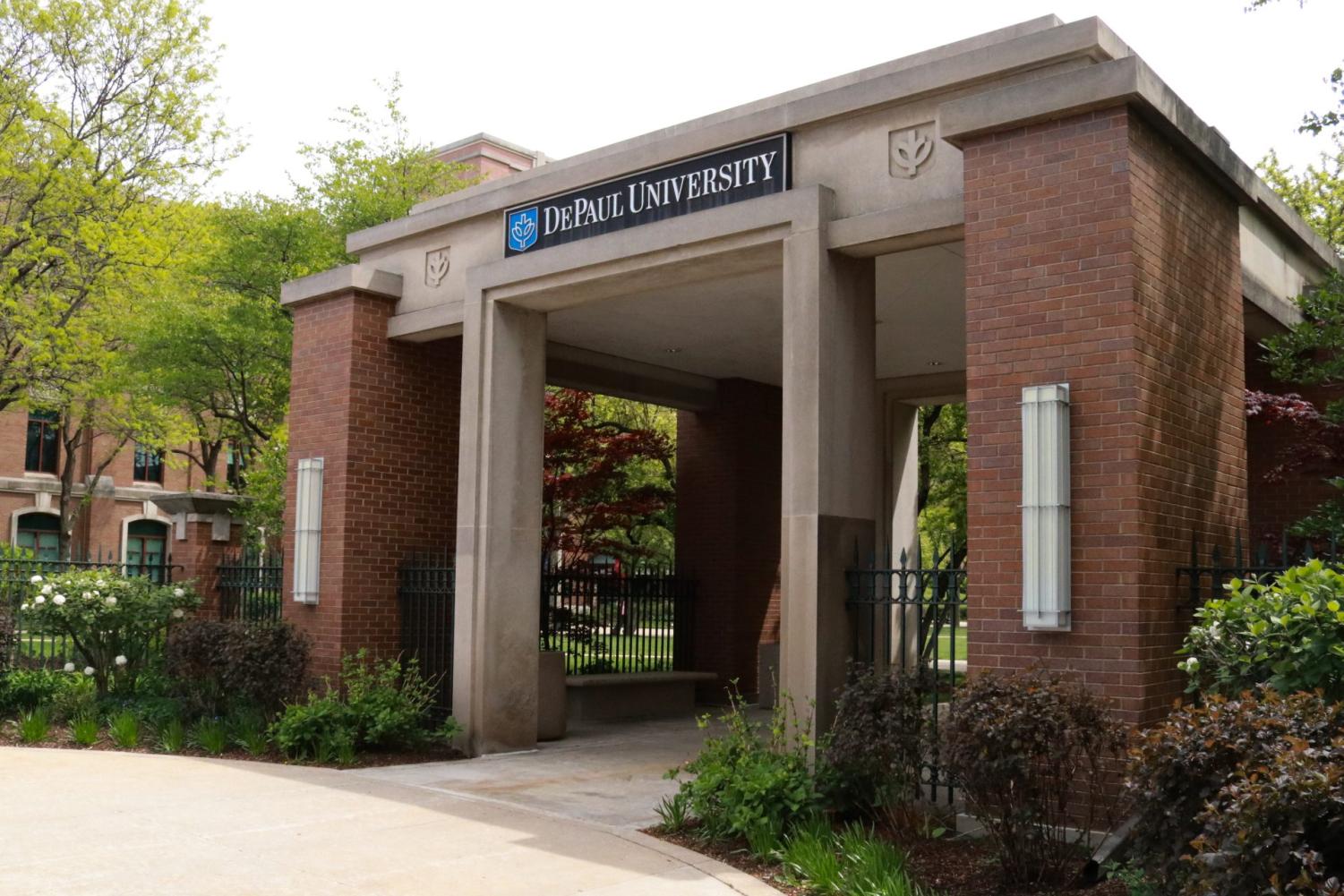 Ukrainian students take DePaul online courses
DePaul offers free online courses for Ukrainian students. Approximately 100 students take 42 synchronous and asynchronous courses online in a variety of majors.
Working with Ukrainian Catholic University (UCU), DePaul wanted to help students continue their education amid the Russian invasion.
"When given the opportunity to help, our staff and faculty immediately provided the logistics and support necessary to make this happen," DePaul provost Salma Ghanem told Newsline. "DePaul lives our Vincentian Catholic mission by helping these students continue their education while their country is under attack.
GianMario Besana, associate provost for global engagement and online learning, began working with UCU during spring break to enroll students. He has worked with the National Admissions Team and the Office of the Registrar.
"They've done the magic behind the scenes of making sure students on the system are getting the right communication to learn how to activate their Blue Key ID so they can also access Campus Connect," said said Besana.
Besana curated a slate of online classes that would end no later than 1 p.m. U.S. central time so students could take synchronous classes.
Elissa Foster, a health communications professor, has three Ukrainian students in a class. Although students do not pursue a health communication major, their majors are still applicable.
"One of my Ukrainian students is in marketing and she worked in healthcare in Ukraine," Foster said. "She saw it as an option for her to take a class and she jumped on it and that seems to be exactly what she was doing."
When Foster found out her class was eligible for Ukrainian students, she was excited.
"I jumped at the chance because I think like a lot of other people it's hard to be aware of what's going on in this country and not want to do something to help and the opportunity to teach and support students, which is something I enjoy doing anyway," Foster said.
The final details were organized over a three-week period towards the end of the winter term, spring break and the start of the spring term.
"We picked up the partner list with the students on Spring Break Friday," Besana said. "So admission, registration and all that happened over the weekend. I think part of the international admissions team and the registry worked over the weekend to get ensure this happens.
Despite the tight deadlines, students were able to start classes on time with minimal technical difficulties.
"We're working on the technical side a bit," Foster said.
Students connect to class via zoom. Foster saw that the students were eager to share their support.
"I felt like these students were very careful, supportive and compassionate," she said. "I could see in the chat at one point that they were exchanging phone numbers, so they could be in touch with each other. I thought that was a very nice gesture from interest on their part.
Besana said the situation remains fluid when it comes to expanding student enrollment through the summer and beyond.
"We are focused on making sure things are working and the student has practiced successfully in the spring term," he said. "Then we will open and continue the discussion with the partner to see what are the possible needs for the summer that we do not yet know."
The Vincentian Mission notes the importance of "a globalized, interconnected society, a quality educational experience will reflect the complexity of cultural and social issues, the diversity of opinions and ways of thinking, and the appreciation of difference."
"I think it all stems from this feeling that what is happening in Europe and Ukraine is terribly wrong and we really want to help and we really want to support these young people who just want to continue their education and move forward towards their future," said said Foster.
Besana is excited to see how the students will engage and learn from each other.
"Sharing their experience, their culture, their approach to subjects, bringing their own traditions, their family history, into the classrooms and sharing them with our students is an extremely fascinating experience for both parties," he said.