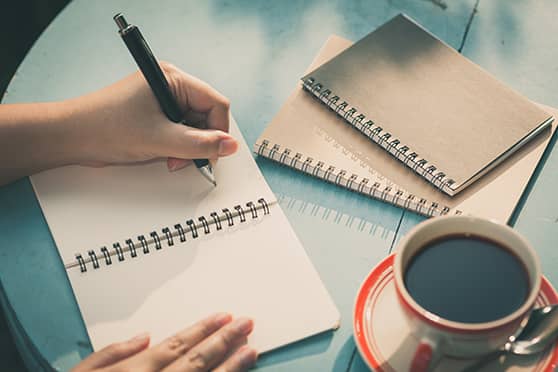 Top 10 Online Courses For Creative Writing: Hone Your Storytelling Skills
Summary
Creative writing courses can put you on the right track for careers in writing, screenwriting, and stand-up comedy
Ruskin Bond's course on Unlu aims to guide young writers to hone their craft
Online courses allow students and young professionals to cultivate a new interest, often opening up new avenues for creative careers. Taking creative writing courses through virtual learning platforms can help unlock your problem-solving skills by sharpening your imagination and critical thinking.
What is creative writing?
Creative writing involves all forms of writing except academic, professional, journalistic, and technical articles. This form of creative pursuit is useful if you're interested in areas like writing, screenwriting, and stand-up comedy.
Here are the 10 best online creative writing courses:
Introduction to Creative Writing for Adults – by the British Council, India.
This is a 50 hour course, spread over nine weeks with online classes at weekends. You need an upper-intermediate (B2) or advanced (C1 and C2) level English proficiency to be eligible for this course, which covers the key topics of developing story ideas, blogging and social media, travel writing and publishing. To register for this course, you have to pay Rs 10,000. However, if you are a member of the British Council Library, you will get a 10% discount.
Creative Writing Specialization — by Coursera
This foundational honors course designed by Wesleyan University comprises a total of five modules spread over six months. It covers three main genres: short stories, memoirs and narrative essays. Here, you'll learn the techniques popular writers use to weave a plot that's full of interesting characters. Before the end of this course, you will receive a capstone project in the genre of your choice.
Creative Writing Course – by Henry Harvin
This nine-module course includes 50 hours of e-learning access in online mode. The course is priced at Rs 9,500 and is widely recognized in Southeast Asia. Here you will learn the art of writing short stories, creative non-fiction, fiction, poetry and plays, plus a free module on CV writing. Internships and placements are offered after completing the course.
Content Writing Masters Course – by IIM Skills
This four-week course spans 16 hours of live online training, 60 hours of hands-on labs. Priced at Rs 12,900 plus 18% GST, the course covers topics including web development, freelance writing, social media marketing and SEO. Freelance opportunities and an optional three-month internship will be offered to you at the end of the training.
Ruskin Bond teaches creative writing – by Unlu
This one-of-a-kind online course consists of 28 lessons, each lasting over three and a half hours. Priced at Rs 999, this course teaches you directly from the mouth of the master author how to structure a book and perfect the writing style. The advice provided by Ruskin Bond will help you improve your style and eliminate the problems you encounter as a writer.
Complete Creative Writing Course — by Udemy
This course includes 12 hours of on-demand video lessons with 145 downloadable resources. This covers four main genres of creative writing – poetry, fiction, creative non-fiction, and drama. The course costs Rs.1,920 and is suitable for learners who wish to learn more about distinctive methods such as playwriting and the possibility of obtaining publication opportunities.
Podcasting: Telling Stories In Sound – by University of California, Berkeley, Graduate School of Journalism Advanced Media Institute
This is a five-week course and can cost you around Rs 56,532. It will teach you valuable skills such as storytelling techniques for an audience and professional editing using Adobe Audition, involving at both synchronous and asynchronous instructions.
Copywriting for Beginners: How to Write Web Copy That Sells Without Being Corny – by Skillshare
This course consists of 17 one-hour lessons and is taught by an experienced writer. It teaches you how to write headlines, the difference between content writing and copywriting, and how to interact with an online audience. Beginners and experienced writers can use the course.
To get up!; Comedy writing and performative poetry — by edX
This is a four week course offered by the University of Cambridge. It is spread over eight to 10 hours per week and covers topics such as dramaturgical and screenwriting skills within a performed act and contemporary narrative theories of a stand-up act. You have to pay Rs 14,796 for the certificate and other related benefits.
Transmedia Storytelling: Narrative Worlds, Emerging Technologies, and Global Audiences — by Coursera
This six-week course lasts 26 hours and is offered by UNSW, Sydney, Australia. This course teaches students to engage with different technology platforms to tell their stories and shape their ideas in complex story worlds. The course is taught by a diverse faculty in the US, UK and Australia who share their experiences through case studies.
Last updated on January 11, 2022