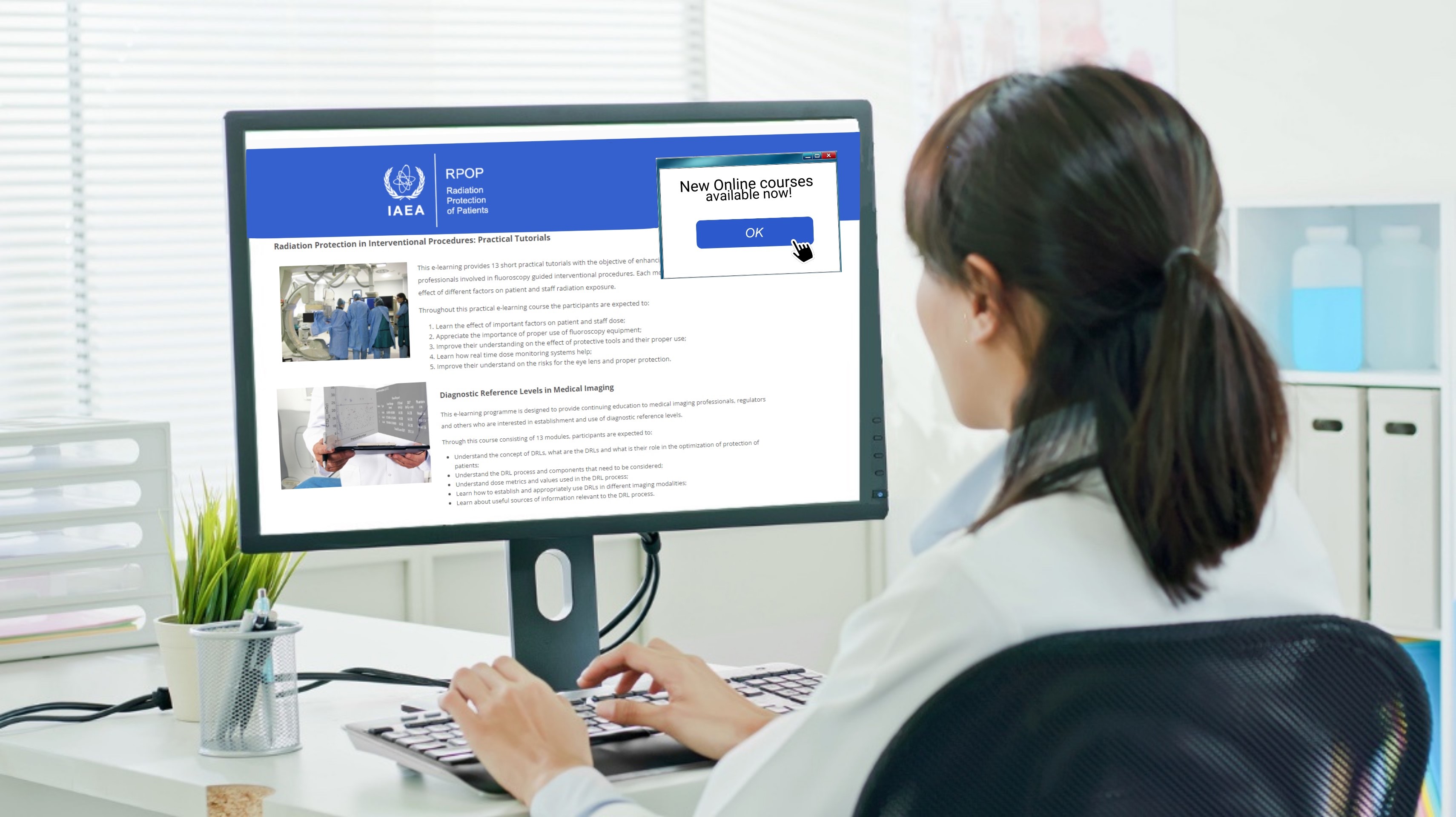 Three New IAEA Online Courses on Patient Radiation Protection
Since different x-ray imaging techniques are widely used in dentistry to diagnose, plan treatment, and monitor treatment outcomes, the series of nine lectures combined in the Radiation Protection in Dental Radiology course will help participants enhance their understanding. principles of radiation protection and practical approaches in dentistry to acquire specific knowledge on the appropriate use of imaging in different dental clinical contexts.
"This course is very well geared towards daily dental practice, helping dental professionals understand how to correctly choose the right radiographic exam and how to best utilize the functionality of x-ray equipment to maintain patient and patient exposure. diagnostically acceptable dental personnel," said Melina Mondelli of Uruguay's National Radiation Protection Regulatory Authority, adding that "as a regulatory body, the course also increased my knowledge on how to help practitioners improve safety in dental radiology".
The course, available in English and Spanish, was very popular, accessible by 3400 users in Spanish only. "The fact that it is available in Spanish has allowed us to recommend it to all dental practitioners using X-ray imaging in our country," Mondelli added.
Online courses are useful tools for improving patient radiation protection and are updated annually. In addition to the three new courses, the IAEA offers five other courses in related topical areas such as radiation dose management in computed tomography and safety and quality in radiotherapy, available in English, Spanish and Russian. Over 20,000 healthcare professionals have already taken advantage of these online learning opportunities and over 9,000 certificates of completion have been issued. Online courses are available for self-study with and without certification and all modules are also offered as free downloads for offline use.
All courses are freely accessible on the IAEA Open LMS and can be viewed by registering through the user's Nucleus account. To be informed of new modules and translations, subscribe to the IAEA's online patient radiation protection newsletter.