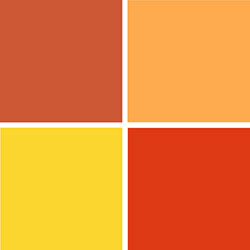 Pedego hires a marketing director
Pedego Electric Bikes, with over 200 stores worldwide, has appointed Kevin Mayer as Chief Marketing Officer of Pedego.
Mayer comes to Pedego with more than 30 years of global marketing experience, including brands such as BJ's Restaurants, Volkswagen, Chevrolet Global and Subaru. Mayer, most recently at BJ's, helped the warehouse club beat industry comparable store sales growth for 11 consecutive quarters, transformed its marketing capabilities, led new revenue growth initiatives and increased customer retention by 22% by restructuring its consumer loyalty program.
With e-bikes being the fastest growing e-mobility product, Mayer will leverage his expertise in product management, disruptive marketing and brand growth to strategically assist Pedego in its next phase of growth.
"Working with consumer-centric lifestyle brands and helping them become household names is my passion and I'm ready to get started for Pedego," said Kevin Mayer, Chief Marketing Officer of Pedego Electric Bikes. "I am excited to build on the team's success and bring innovative thinking and even a small category break to elevate Pedego's already thriving brand. For the next phase of the brand, we will be developing a plan sophisticated marketing for retail expansion and brand awareness growth, which together with our high quality products will prove to be a successful combination.
"Kevin is a fantastic and suitable addition to our Pedego management team," said Don DiCostanzo, CEO and Founder of Pedego Electric Bikes. "His years of helping brands accelerate their growth at pivotal points in their life cycle, coupled with his passionate, customer-focused approach to transforming marketing organizations, will help us build a world-class marketing team. In addition to leading our marketing efforts, Mayer will spearhead revenue growth and take our thriving business to the next level.Our mission is to deliver a top-notch experience, with the help of our dealers, and Kevin is perfectly aligned with the Pedego vision.
Pedego recently surpassed $120 million in system-wide retail sales.