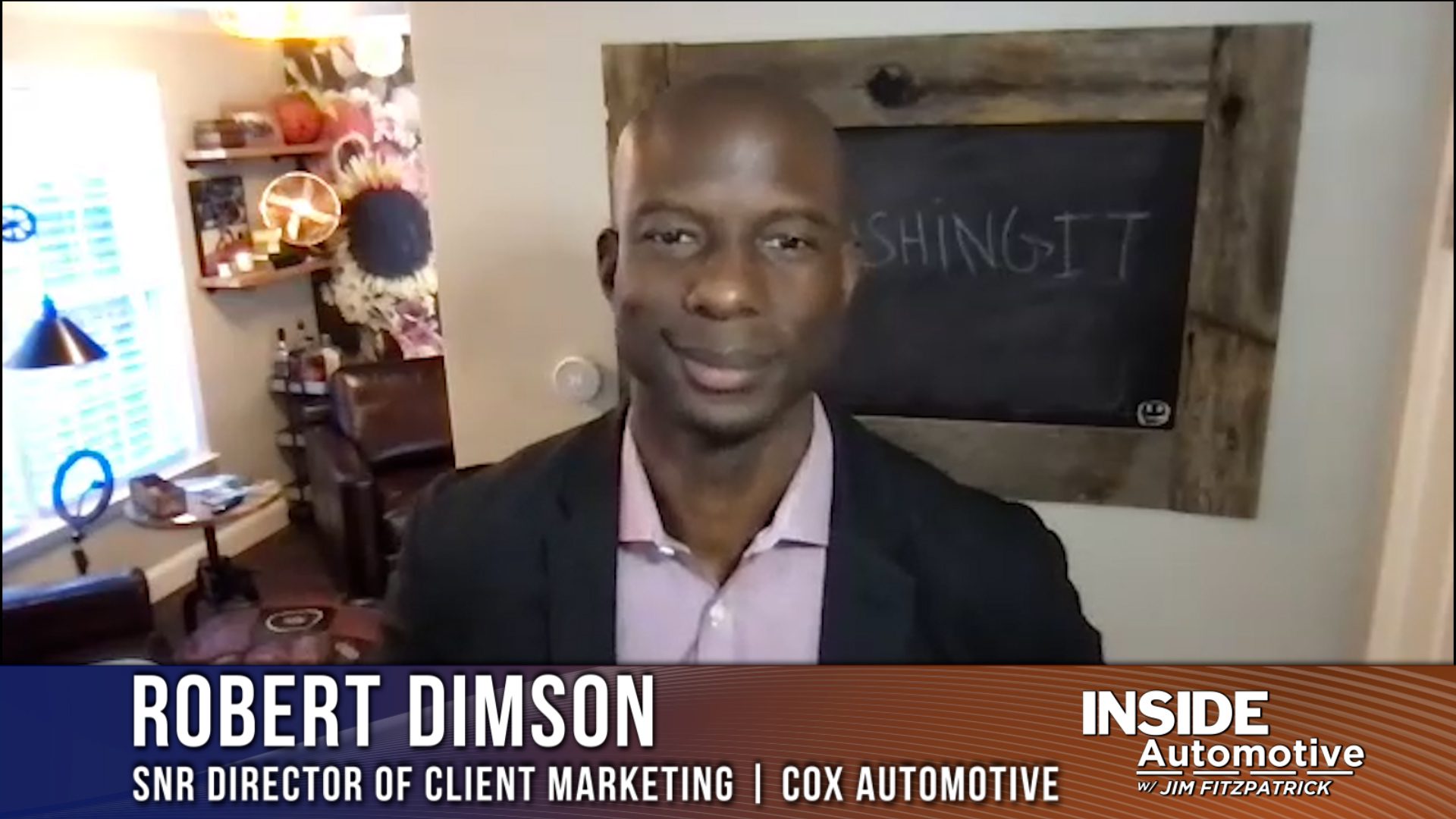 How to Make the Most of Your Car Dealership's Digital Marketing Opportunities – Robert Dimson
Today's shoppers want to buy from the brands and people they trust. Cox Automotive has worked extensively on lead quality and consumer buying signals. Here, to discuss how data can be leveraged to build customer relationships, is Robert Dimson, Senior Director of Customer Marketing for Cox Automotive.
At a time when inventories are at their lowest, not all sales are created equal. Leads may be coming in at a rapid pace, but how can car dealerships identify the right ones to focus their time and energy on? Many car dealerships still believe that a higher volume of leads equals more sales, however, data shows us that this is not always the case. Not all leads are of the same value or quality, Dimson says. Car dealerships need to develop a process in their CRM that prioritizes leads. That's what Dimson and Cox Automotive are helping to do.
It is also crucial to have a diverse digital advertising strategy which can lead to positive market disruption. Dimson recommends auto dealerships take a closer look at how they reach and interact with active buyers. In these dynamic times, to qualify leads, dealerships need strategic insight to close deals faster.
In order to validate the return on investment and analyze their inventory investments, car dealerships use tools such as Essential market extension and nVision. These digital marketing analytics tools capture predictive insights for real-time buyer engagement. This information is accessible via a unique and user-friendly dashboard. Market Extension also allows car dealerships to list vehicles outside of their market, which opens up a whole world of possibilities. To top it off, car dealerships can use a digital retail platform like Accelerate my business to meet consumers further down the funnel in the markets they want.
So how does all of this translate into digital marketing opportunities for 2022? Here are Dimson's recommendations:
The quality of the audience in your market is essential. Find partners who can help you build real-time audiences.
Activate the data you already have. Consider a data first partner.
Create long-term customers. Develop a strategy that measures changes in consumer behavior.
It's really about relationships and building trust and connection with consumers. Cox Automotive doubles down on its first-party data and leverages insights and buying signals from all of its brands. They constantly monitor where consumers are in their buying journeys. Who better than to help car dealerships identify these quality leads?
---
Did you enjoy this interview with Robert Dimson? Please share your thoughts, comments or questions regarding this topic by submitting a letter to the editor here, or contact us at newsroom@cbtnews.com.