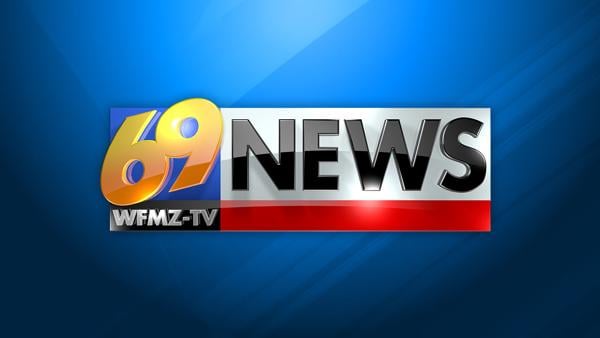 Hoursmap introduces ultra-affordable email marketing suite to help local businesses recover from pandemic | News
Hoursmap's all-in-one email marketing and referral platform empowers local businesses to share information, keep customers coming back, and attract new customers. Businesses can choose the Self-Serve Essentials plan for only $7.50 a month or let Hoursmap develop and manage their email marketing campaigns with the Standard+ plan for just $89 per month.
SUNNYVALE, Calif., April 4, 2022 /PRNewswire-PRWeb/ — As local businesses struggle to recover from the pandemic, they face changing Covid recommendations while managing labor shortages and rising inflation . Local businesses are realizing the importance of connecting with customers to share updated rules, hours of operation, and available services. Yet the changing pandemic landscape and labor shortages are preventing businesses from adopting new technologies or incurring another expense.
With the launch of Hoursmap's Essentials plan (https://www.hoursmap.com/biz/essentials-plan/), local businesses can access a suite of digital marketing tools to connect with current customers while attracting new ones. Businesses can set up online menus (or a list of services), email customers, and offer referral programs. Print-ready QR-code flyers allow in-person customers to sign up for emails and access information. Unlike online marketing tools with a steep learning curve, businesses can be up and running in minutes with Hoursmap. At the price of $7.50 a month (or $90 per year), it costs much less than similar options.
For local businesses looking to increase revenue, email marketing is a powerful tactic that will keep customers coming back again and again. Many business owners assume that the best way to increase revenue is to attract new customers. In fact, a study cited by Harvard Business Review indicates that consistently returning just 5% of customers could increase revenue by 25-95%.
Unlike other email marketing services currently available, the Hoursmap platform only charges for emailed contacts, rather than stored contacts. This can result in significant savings for hard-hit or budget-conscious local businesses.
Email contact lists grow over time, which means increasing costs for businesses over time. For example, if a customer last opened an email over a year ago, should the contact be kept or deleted to save on email costs?
In an industry first, Hoursmap's innovative SmartList algorithm solves this dilemma by reducing costs for businesses while reducing inbox clutter for their customers. For example, if a company has more than 500 contacts, it will pay $21 for $45 a month with other couriers. With Hoursmap, they can simply choose to email the top 250 contacts per month by selecting the Essentials plan and only pay $7.50 per month. The SmartList algorithm will send emails to contacts who haven't opened an email in a while, but only a few times a year.
What happens if a business decides not to send emails temporarily, perhaps because it's understaffed, closed for renovations, or because it's low season? With other couriers, the company would still pay $21 for $45 a month, just to store the contacts. If they have thousands of contacts, they would pay around $100 a month. With Hoursmap, the same company would just pay $7.50 per month.
To help businesses attract new customers, the Essentials plan includes a referral platform that makes it easy for customers to refer large numbers of people at once. Internet referral marketing is word-of-mouth viral marketing commonly used by online businesses such as DoorDash, but underutilized by physical businesses. With Hoursmap, local businesses can set up a referral program in minutes, with no coding required. It's an invaluable tool, especially for service businesses that rely on word-of-mouth, such as salons, auto services, and children's activities.
The marketing suite also includes QR code flyers and landing pages for online menus, service listings and other information. Customers can click to get directions, tap to call the business, or access online ordering pages. In-person restaurant patrons can access menus online and view images of dishes.
For businesses that want to completely outsource their digital marketing efforts, Hoursmap offers the Standard+ plan (https://www.hoursmap.com/biz/standard-plus-plan/), available for $89 a month. With this plan, Hoursmap will develop and manage email marketing campaigns and referral programs, as well as setting up an online menu (or list of services). As part of the creative process, Hoursmap will design email templates and QR code flyers to fit a company's branding and work with them to help achieve specific business goals, like acquisition of more customers during off-peak periods. The Standard+ plan includes everything included in the Essentials plan plus four email creation, a sending limit of 10,000 contacts per month, and unlimited referrals.
The Standard+ plan is a great option for local businesses that are understaffed. Digital marketing companies charge hundreds of dollars to develop email campaigns. Hoursmap is able to offer the service for only $89 per month, as the company focuses on the local business market, which has simpler digital marketing needs than online businesses. The company has also developed a library of templates, designs, and processes that can be modified to meet the needs of individual local businesses.
Media Contact
Wendy YangHoursmap, +1 (650) 204-8001 Ext: 535, wendy@hoursmap.com
SOURCE Schedule